The #1 Weston Sprinkler Repair Specialists

Our Mission is to provide top quality irrigation services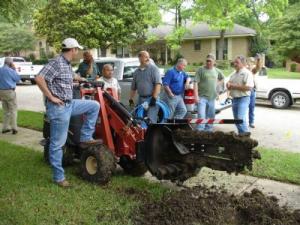 Your local Weston team of home irrigation professionals are dedicated to ensuring a properly running irrigation system for you and your family to enjoy, year around. We take pride in our reputation as the best in town, and we would love to show you nothing but the best in customer service and support. If you are thinking of updating your sprinkler system, or if you need any repair, give us a call today. We're here to help you tackle any project.
---
A $45 initial service charge will be applied to all jobs, which applies to any service work.
Our Team
Our team of local contractors and professionals in Weston are the best in their field when it comes to every aspect of home irrigation. No matter what you are dealing with, we have someone certified and experienced to help you out.
Our Community
We value our community, and are proud to help our local neighbors with all of their sprinkler, drainage, backflow, and outdoor irrigation needs. We know how turbulent the weather can be out here, and that's why we build solutions that are durable for not only our own customers, but for our own homes as well.
Full Service Sprinkler Repair & Installation in Weston

Repair
Maintenance
Inspection
Installation
Our Expertise
Water Efficiency
Micro Irrigation
Smart Controllers
Sprinkler Coverage
Why Call Our Sprinkler Repair Team?
We are a customer focused company. We're not satisfied until you are.
We know state & local irrigation laws better than anyone. Never get hit with a hefty fine.
Our irrigation contractors can handle any size system, from a tiny two head zone to a whole apartment complex
We pride ourselves on providing accurate on site estimates with no hidden costs.

We Also Cover Drip Irrigation in Weston FL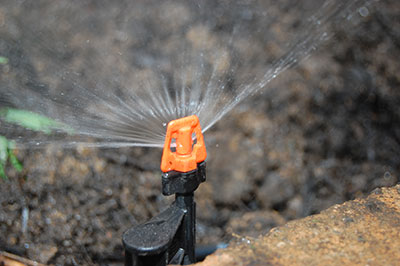 An in-ground sprinkler system isn't right for all your irrigation needs. In many cases, a drip irrigation can be faster to install, cheaper to run, and more appropriate for your watering needs overall.

If you have a planter box, flower garden, collection of potted plants, or a section of non-native plants have unique watering needs, it might be time to consider a drip irrigation system.
The good news for you is that our irrigation contractors in Weston, FL specialize in drip irrigation installation, repair, maintenance, and expansion. Whether you have an existing system that needs work, or whether you're interested in an entirely new drip installation system, we're happy to help. Call today for an estimate, or to speak with one of our Weston irrigation specialists.

We like to stay local to provide faster services with less downtime. You'll find our team in Weston, Pembroke Pines, Cooper City, Davie, Sunrise, and a few other communities, but if you're looking for help with your sprinklers in Palm Beach we recommend West Palm Beach Sprinkler Repair.